3P Miss Pinder
Welcome to Class 3P!
On this page you will be able to find information about all the work we are doing in school, photographs of the fun we've been having, links to help with your learning and any important letters or information.
This term, we will be taking the trip of a life time with our dear friend Sir Phileas Fogg - Lets travel around the world in 80 days!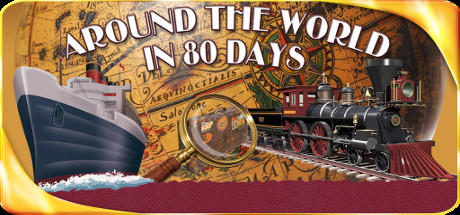 What are we studying this half term?
Science – Forces and magnets
R.E – What does it mean to be a Christian in Britain today?
P.E – Gymnastics
Games - Throwing and catching
ICT – Computer programming
DT – Levers and linkages
Geography – Countries and continents around the world
Art – Colour mixing
Music – Christmas songs and Musical instruments
PE and Games
In 3P, we do PE on a Friday and Games on a Tuesday.
All of the children's PE kit is to be kept in school but will be sent home with your child at the end of each half term. Please make sure it is washed and returned for the start of the new half term.
Homework
We encourage children to read daily. Every morning, I check the children's planners to see if they have read at home. Each time a child has read, they get to move forward on our reading chart. Once all the children have read 10 times, we will get a class reward!! 
Spellings
These will be sent home every Monday with your child so that they can practice their spellings at home as well as in school. Weekly spelling tests are on a Friday afternoon.
Timestables
At Carr Junior, we use TT Rockstars to help children practice and learn their times tables. Children have their password in the front of their planner so that they can access this at home. We ask that each child goes on TT Rockstars at least 3 times a week at home. 
We also have our extremely popular TT Rockstars Common Room every lunch time where all children are welcome.
Homework grid
We kindly ask that at least 2 pieces of homework from the homework grid to be completed every half term. The grid will change depending on the topic. 
Homework Club is on a Monday after school - this can be signed up to through ParentPay.
If you have any questions regarding any homework please don't hesitate to ask me.

   Reading

Year 3 have been set a challenge to read as many times as they can in the Summer term. If they read 5 times or more in 1 week they get a brilliant high 5 sticker which can earn them prizes at the end of each term.  
As well as this we are encouraging the children to take part in our book bingo, to win lots of exciting prizes. Children need to read a range of books to create a line or a full house in order to win prizes. A copy of the bingo sheet is attached at the bottom of this page.
Finally we have introduced our racing to read displays, where children move their car across the track everytime they read at home. Every time they reach a multiple of 10 they receive a sticker and to help promote team work once every child in the class has reached each multiple of 10 they earn a special class prize.

The children will have been given a homework grid (which is attached at the bottom of this page). They are expected to complete at least 2 pieces of homework per half term, which is 4 over the whole term. It is optional as to whether these are spread across the 2 half terms or all 4 are completed in the first half term. Of course if the children are enjoying their homework we would encourage them to complete as many as they like.
Children then get a certificate at the end of the term depending on how many point they have earnt:
Bronze award - 50 points
Silver award - 100 points
Gold award - 150 points
Top of the ladder - 200 points
Each Friday we have a spelling test. We practice the spellings daily in school and you will also recieve a copy of their spellings to help them at home. The children are also expected to practice their times tables at home using TT rockstars.


My Maths

Each Monday My maths homework will be set. The log in's are in the front of the childrens planners and they have until the following Monday to complete this. If they don't have access to a computer there is a homework club on a Monday night and My Maths club at lunch times on a Tuesday and Thursday.
PE and Games

Our timetabled PE day is Thursday (indoor) and our games slot (Swimming) is Wednesday. Children should have black shorts, a white t shirt and plimpsoles for indoor PE and tracksuit bottoms, a white t shirt, jumper and trainers for outdoor PE. All earrings must be taken out and long hair needs to be tied up.
Swimming
 - Girls will need a one piece costume, a swimming hat, a towel and a hair bobble for their hair. If the children wear earrings then they must be taken out before they are allowed to swim.
 - Boys will require swimming trunks or shorts, a swimming hat and a towel. 
A swimming hat must be worn by all children.
All equipment should be named, if possible, and kept in a named bag which will be hung on the children's pegs in the cloakroom.
We advise the swimming bag to go home every Wednesday after your child has swum.
 Verruca socks should be worn if needed but can be bought from the office.
Woodlands outdoor Roman day
Science
Roman day
If you have any worries or questions then please come and see me anytime.

Miss Holmes
 
Have you seen the Kids Zone? Play games, and visit some cool websites. You can vote for your favourites! 
http://www.carrjunior.co.uk/special/kidszone/
Please find below links to websites that will help you with our topic this term as well as Numeracy and Literacy games.